Situated in the heart of the old town, The Shepherd's Purse provides a perfect base from which to explore the ancient seaport of Whitby. We are so lucky be situated on the edge of the breathtaking North Yorkshire Moors, close to woodland and stunning coastline. Located just under Whitby Abbey, on the ancient East Side of Church Street.

Our well appointed, and comfortable accommodation is behind busy Church Street at The Old Workshops - a choice of galleried rooms overlooking a garden courtyard. The Old Workshops was once a bustling jet workshops in Victorian days, steeped in history and full a character and old world charm.
All rooms are en-suite, and feature four poster or brass bedsteads. A selection of country furniture, antique and vintage pieces and whimsical styling transports you to an enchanted space to escape the every day.
It's the perfect romantic hideaway...
* Eviivo's Hidden Gem Winners 2017 *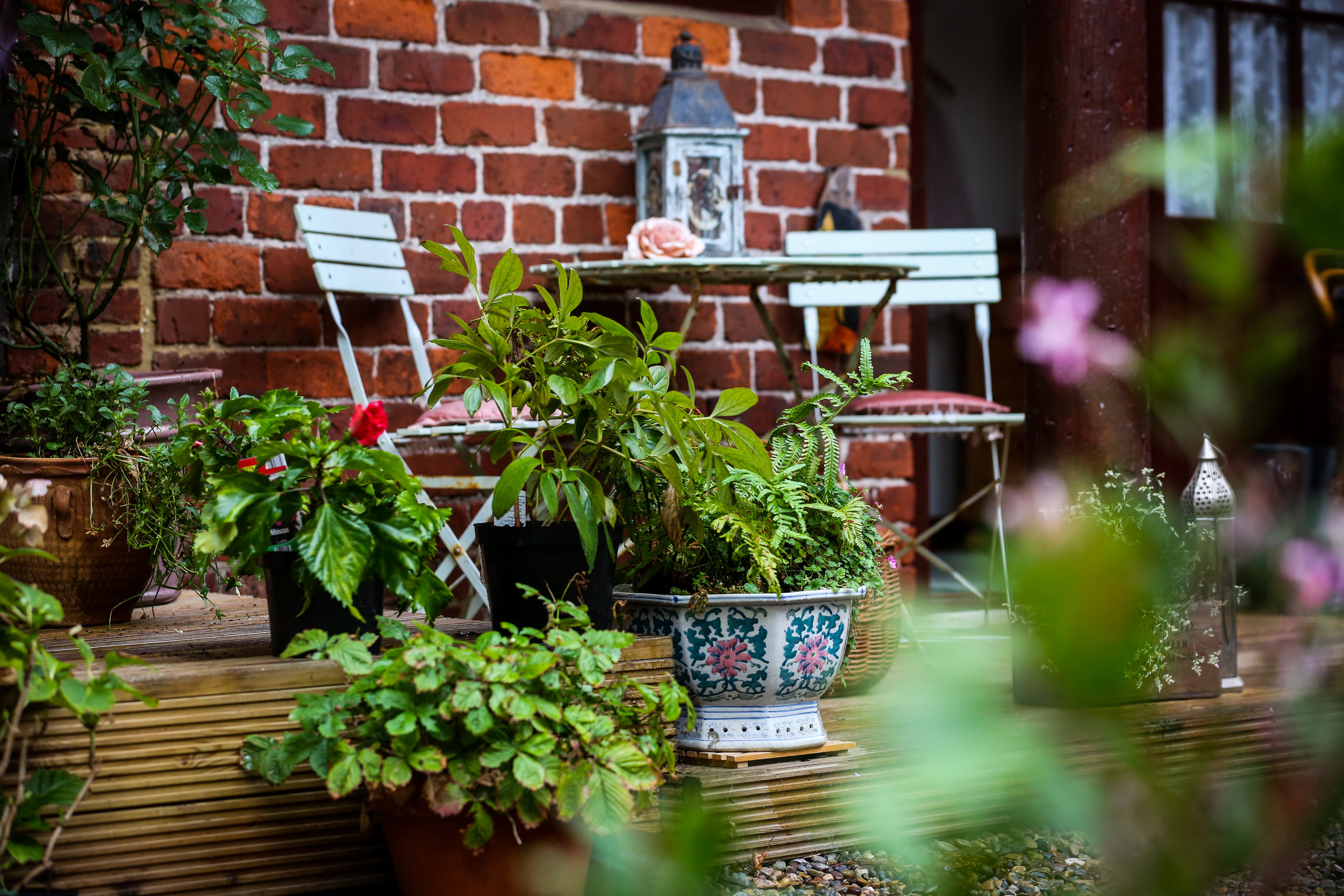 The Secret Garden
Down a cobbled path behind the hustle and bustle of Church Street lies our secret garden with its rambling clematis and scented flowers. We are so grateful for our beautiful space in the centre of town, it's our favourite spot for quiet contemplation. With it's rustic white washed walls and blue ceramic flower pots, it truely is a very special space.
Sit a while and enjoy the calm. Take your teas and coffees into the garden and watch the butterflies dance.
* Trip Advisor Certificate of Excellence 5 Years in a row *
Room 1 is a cosy, accessible double situated on the ground floor. Featuring a pretty white four poster bed it comes with an en-suite bath and shower. It's small decked area outside your door is perfect for enjoying the peace and quiet of our secret garden.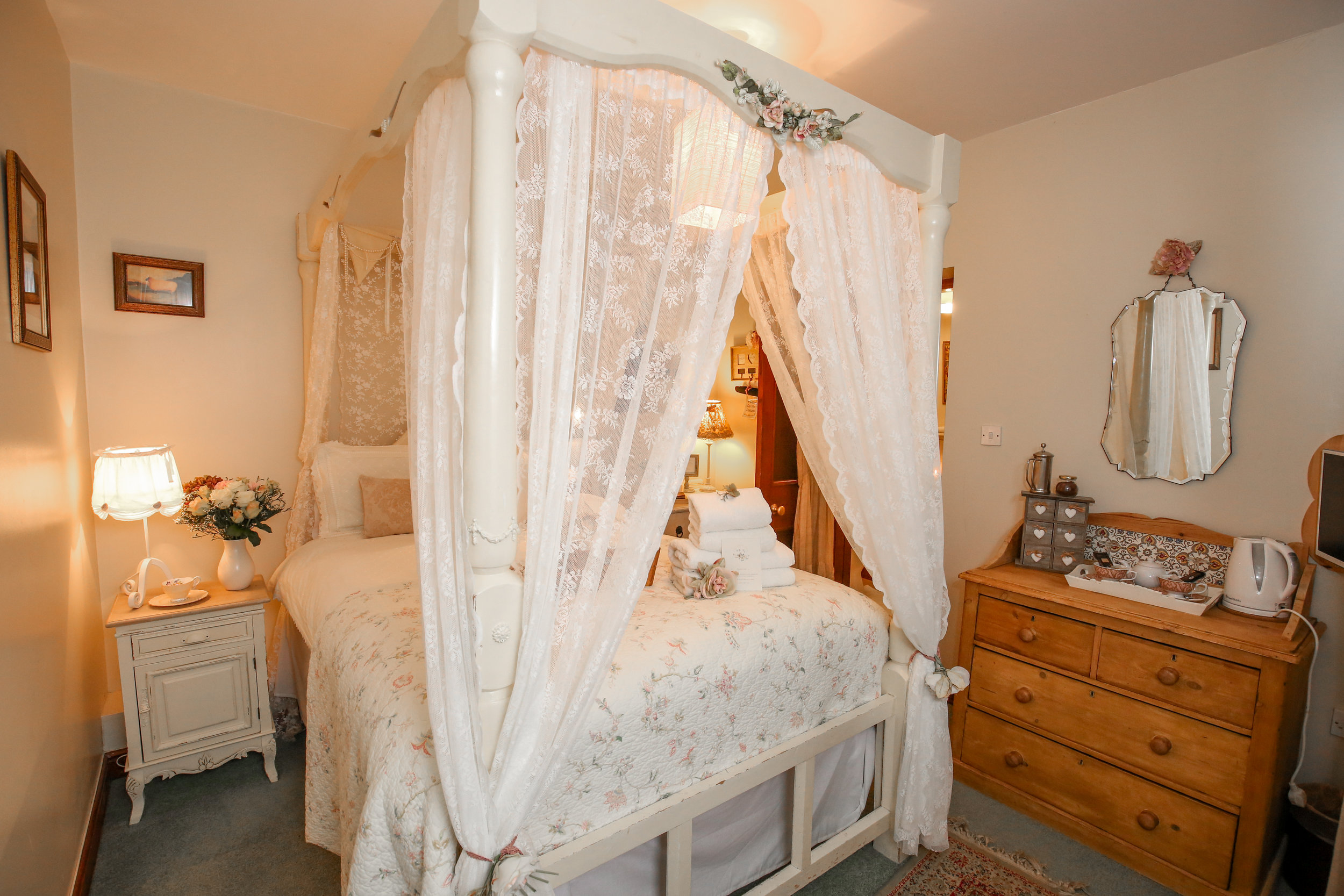 Room 2 is a warm and welcoming accessible double on the ground floor. Romantic lace drapes envelope the white four poster bed, and it features an en-suite shower. It's decked front is shared with Room 1 and provides the perfect spot to enjoy our historic courtyard garden.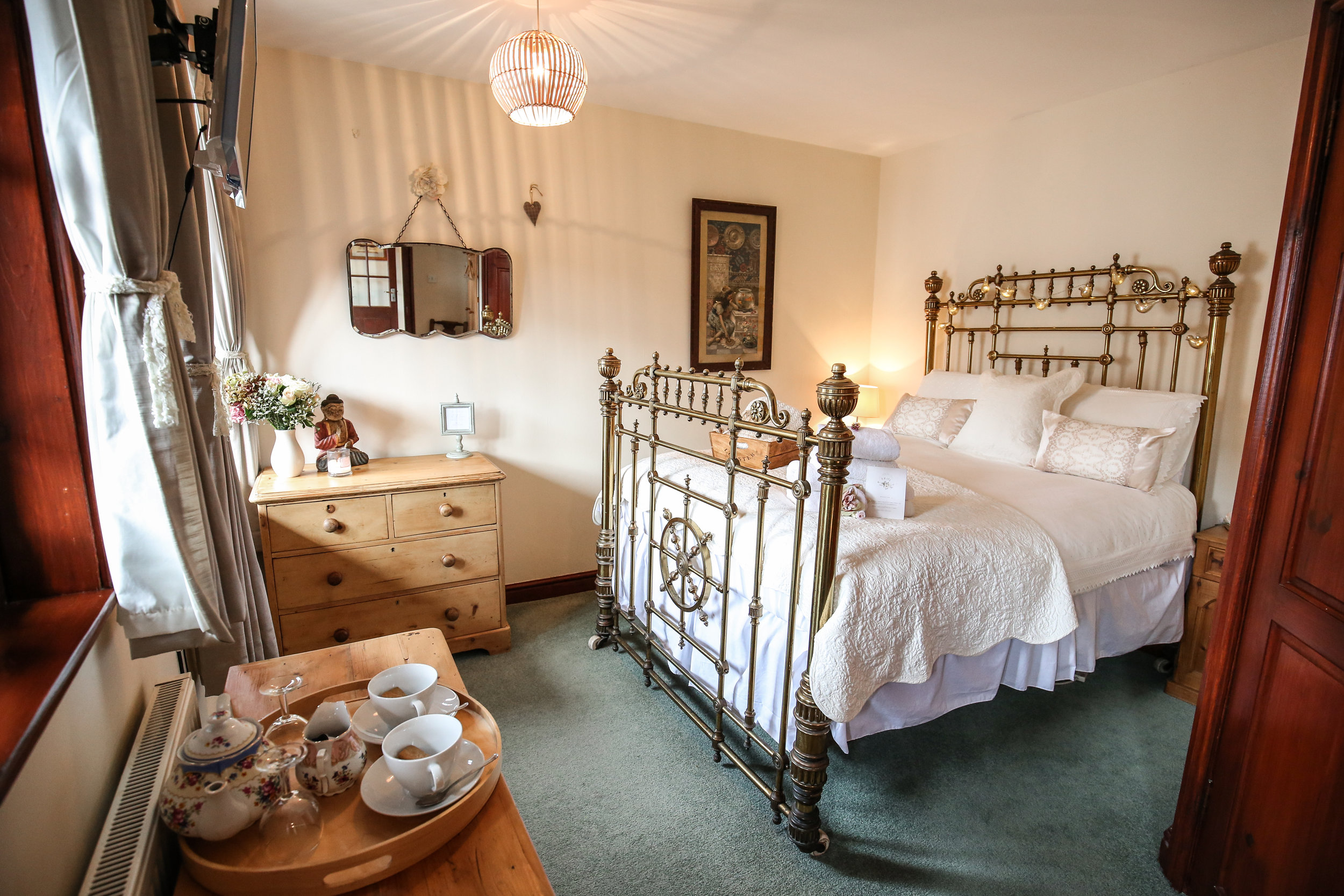 Room 3 is a balcony room, overlooking the garden with distinct nautical charm. It's gorgeous brass captain's bed makes a grand statement, the en-suite featuring both bath and shower. A perfect room for starcrossed lovers.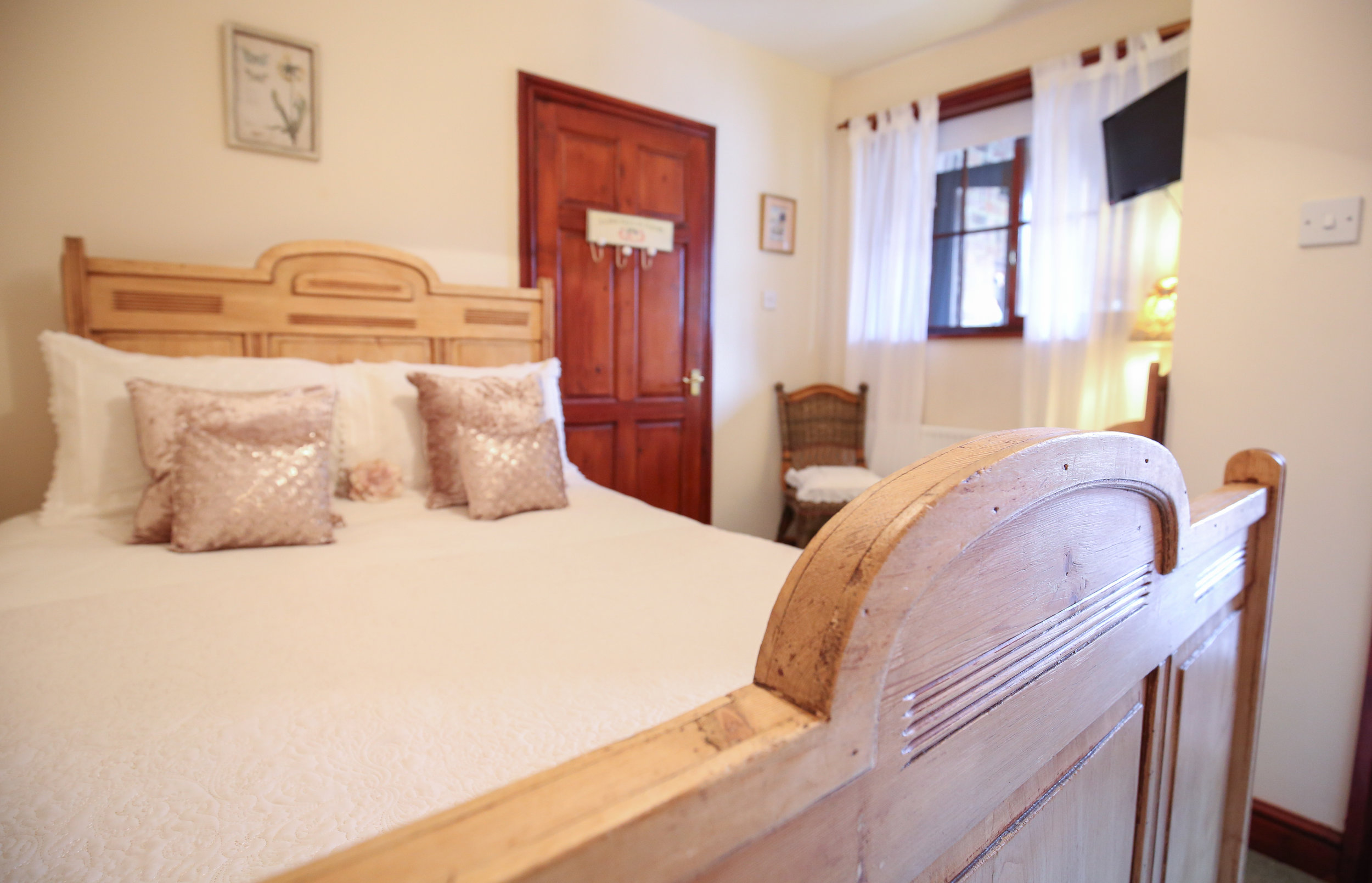 Room 4 is situated on the second floor of the old workshops, and features an en-suite shower. A small, cosy single, it is great for a solo adventures.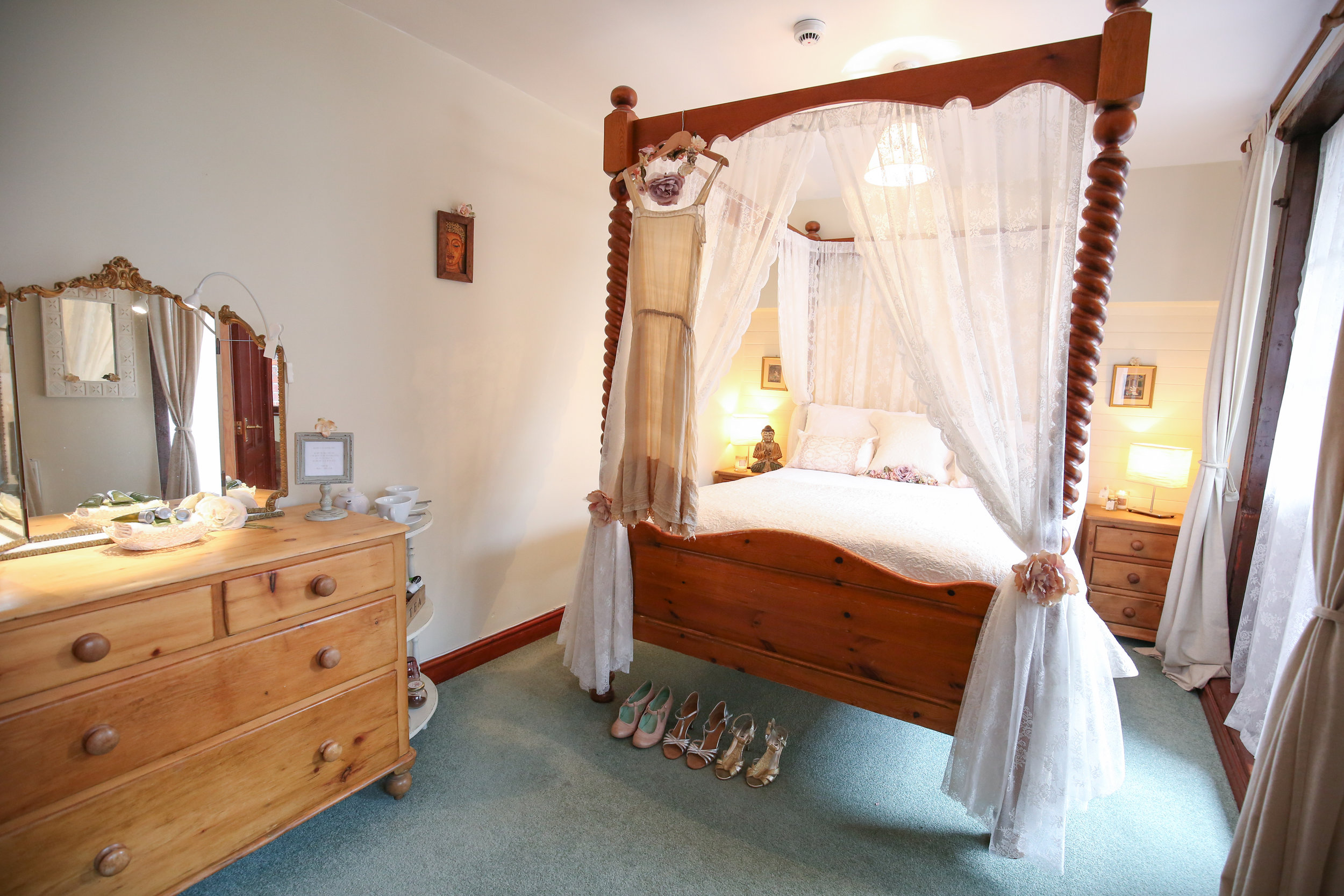 Room 5 features a stained wood four posted bed surrounded by fairytale lace drapes. A honeymooner's paradise, this beautiful, airy room has it's own private balcony to watch the doves gather in our floral courtyard. It also features a luxury jacuzzi air spa bathtub.
The Dove Loft is our signature suite situated in our light, bright attic. With a stunning, carved Moroccan double bed, snug lounge area and contemporary style slipper bath, this dreamy space is the perfect romantic retreat.
 
* Top Rated on Late Rooms 2017 *
Parking
Parking is situated in the pay and display car park on Church Street, next to the harbour side priced at £8.00 for 24 hours and within 3 minutes walking distance. We are also pleased that Whitby now has a Park & Ride on the outskirts of town, opposite Cross Butts Farm. On busy weekends The Abbey Car park has ample space with a short walk down the steps and a beautiful view of our historical town.
Check in
Check in time is between 12 o'clock and 2 o'clock, but if you would like a late arrival please let us know and we will be happy to meet you. We are in the office from 9.15 for you to drop your bags off, should you arrive early and want to go for a wander around the town.
Check Out
Check out time is 10.30, please drop off your keys at the office before leaving.
Please note there is a 2 night minimum stay in Peak Season.