VELVET FLOWER CROWN WORKSHOP (PRIVATE PARTY)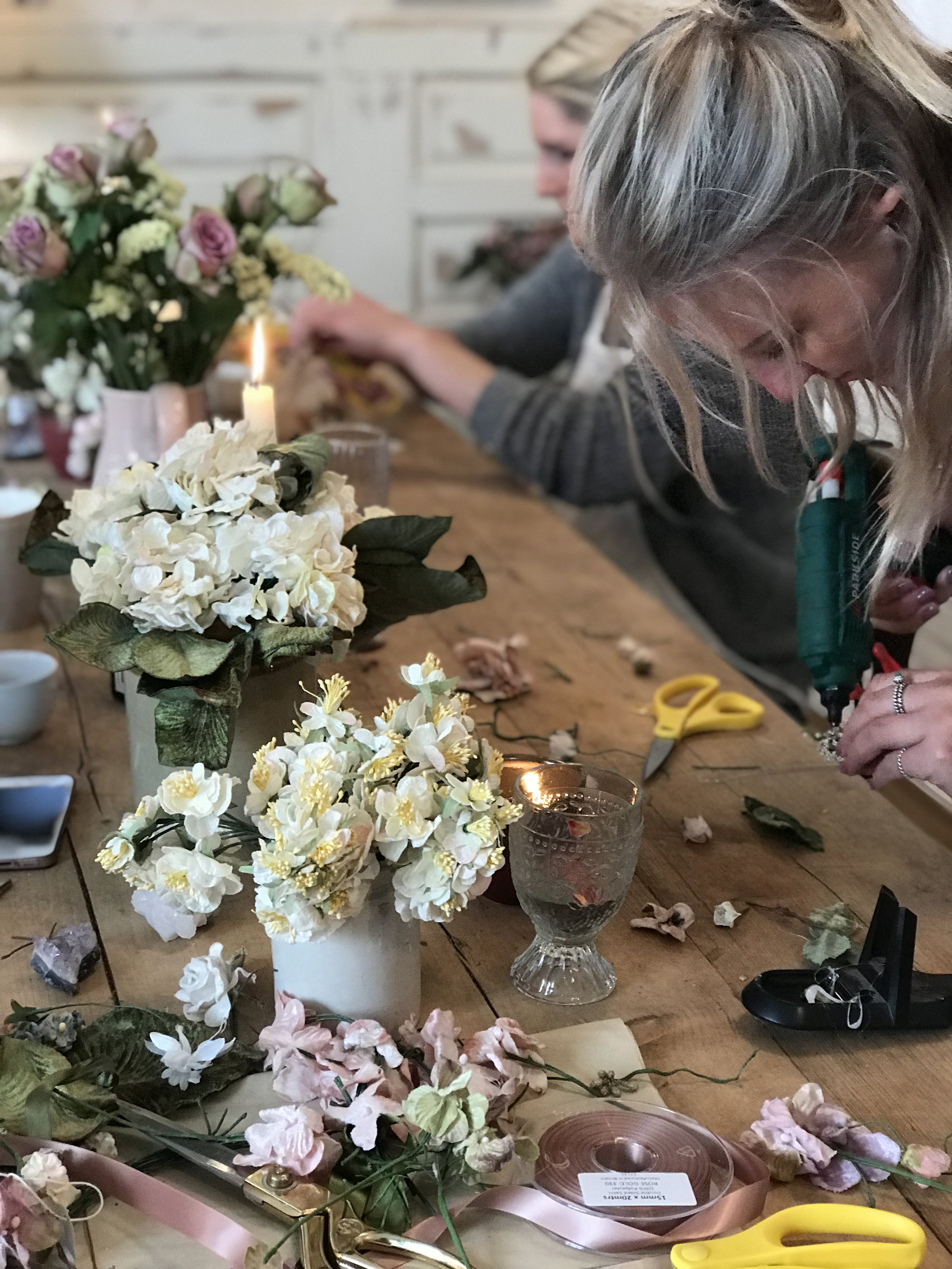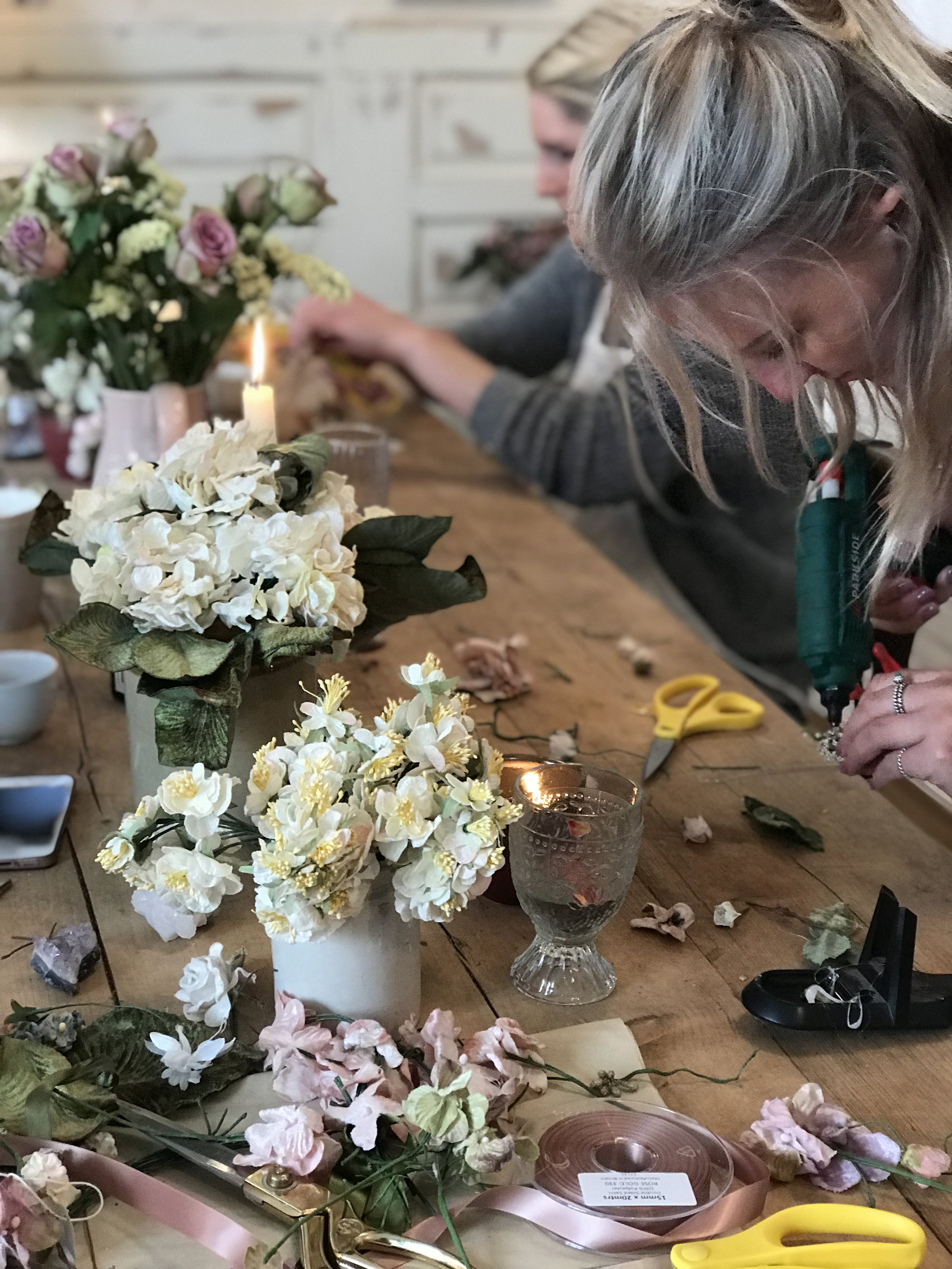 VELVET FLOWER CROWN WORKSHOP (PRIVATE PARTY)
Celebrate a birthday or Hen Party - by wearing flowers in your hair, drink elderflowers and floral punch in the courtyard garden and celebrate warmth and sunshine with friends.
There is something wonderful about wearing flowers in your hair, probably because it only happens on very joyous and special occasions.
Celebrate the with friends and family and learn how to make a beautiful velvet flower crown using millinery tecniques, wire, ethereal velvet flowers and velvet leaves. Get in touch with your senses and allow your creativity to be free.
Make your bridal crown, bridesmaids crown and pretty floral clips for your wedding day.
For inspiration check our our Pinterest board
All places are non-refundable